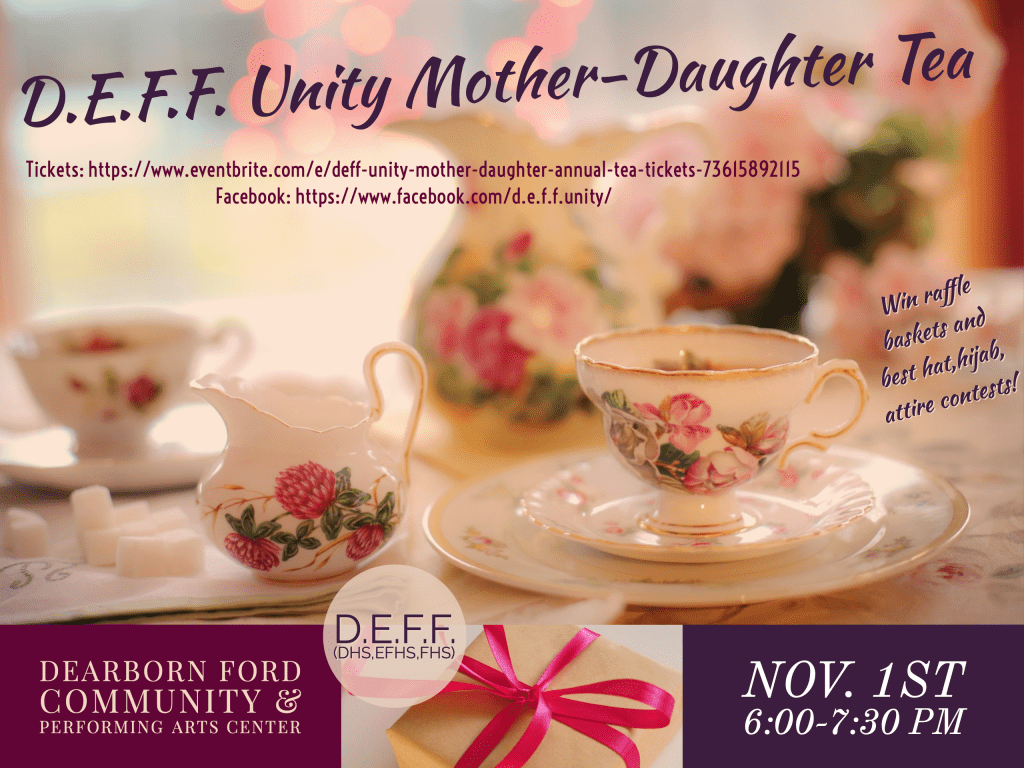 The 4th Annual D.E.F.F. Unity Mother-Daughter Tea is Friday, November 1 from 6:00 PM to 7:30 PM at the Ford Center for the Performing Arts
Attendees can win raffle baskets, contests, and enjoy tea and sweets while listening to entertainment provided by Dearborn Schools students.
This event is hosted by Dearborn High School, Edsel Ford High School, and Fordson High School and all proceeds will support college scholarship funds at each of the high schools. To date, Dearborn students have been awarded almost $19,000 in scholarship funds to student leaders who promote safe, supportive, and inclusive school communities.
Tickets are $12 per person and are available on Eventbrite.