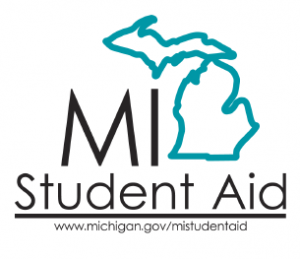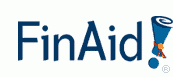 Top 5 Places to Find Scholarships:
The College You Plan to Attend

– use college websites to find merit based and/or need based scholarships

High School

– this website & bulletin board in cafeteria; check both weekly

Community Organizations

– i.e. Elks, Boy Scouts, church, 4H, etc

Employers

– yours or your parents may offer scholarship opportunities

FREE Online Scholarship Searches

– links above for FASTWEB and Career Cruising
LendEDU helps students, graduates, and parents learn the ins and outs of paying for college and managing, saving, and growing money.
Strategies for Students Too Rich for Financial Aid and Too Poor for College
Source: US News & World Report July 2016
Winning a Scholarship – Best Practices
Making the Most of Your Scholarship Search
Contact MI Student Aid at 1-888-4-GRANTS (888-447-2687)
to help you with your scholarship search!
Youth Leadership and Scholarship Program – Due November 24, 2023
10 Words or Less Scholarship – Due November 25, 2023
Stand up to Distracted Driving Scholarship – Due November 29, 2023
No Essay Smart Owl scholarship – Due November 29, 2023
Big Future Scholarship – Due November 30, 2023
Copyright in the Cyberspace – Due November 30, 2023
Volunteer for Vets Scholarship – Due November 30, 2023
Dr. Juan Andrade Jr. Scholarship – Due November 30, 2023
John Galt Scholarship for Future Supply Chain Leaders – Due November 30, 2023
Driver Education Initiative Annual Scholarship – November 30, 2023
SM Scholarship – Due November 30, 2023
SP Scholarship – Due November 30, 2023
Ron Brown Scholarships Program – Due December 1, 2023
Chuck Hall Star of Tomorrow Scholarship – Due December 1, 2023
Be Bold Scholarship – Due December 1, 2023
American Rocketry Challenge – Due December 1, 2023
Lamber-Goodnow Scholarship – Due December 1, 2023
Kelly Law Autism Scholarship – Due December 20, 2023
National Space Club Scholarship – Due December 4, 2023
Stephen J. Brady Stop Hunger Scholarship – Dun December 5, 2023
PixelPlex Bi-Annual STEM Scholarship – Due December 5, 2023
Science Ambassador Scholarship – Due December 13, 2023
Niche Scholarship – Due December 14, 2023
Medical Scrubs Collection Scholarship – Due December 15, 2023
Equitable Excellence Scholarship – Due December 18, 2023
Youth Scholarship Program – Due December 31, 2023
Appily Scholarship – Due December 31, 2023
Design Thinking Scholarship – Due December 31, 2023
Able Flight Scholarship – Due December 31, 2023
Open Door Scholarship – Due December 31, 2023
Opportunity to Grow Scholarship – Due December 31, 2023
Automotive Women's Association Scholarship – Due January 8, 2024
Jackie Robinson Foundation – Due January 10, 2024
AQHA Scholarships – Due January 15, 2024
United States JCI Foundation Scholarship – Due January 19, 2024
C-Span StudentCam Competition – Due January 19, 2024
National Eagle Scout Association Scholarship – Due January 31, 2024
ExploraVision Awards – Due January 31, 2024
Common App Scholarship – Due February 29, 2024
FCCLA Memorial Scholarship – Due March 1, 2024
Unboxing Your Life Scholarship – Due March 31, 2023
SUVCW Scholarships – Due March 31, 2024
Heavy Equipment Parts Express Scholarship – Due April 1, 2024
Stefan Wanczyk Foundation scholarship – Due May 31, 2024 applications available in the counseling office
Hype Scholarship
KPMG Future Leaders
Public Notary Services Scholarship – 2023
The Junior League of Detroit Due dates vary
Community Choice Credit Union Due dates vary
Daughters of the American Revolution (DAR) Due dates vary
Studentscholarships.org – VARIOUS scholarships – various due dates
Ave Maria Scholarship opportunities – varying due dates
Horatio Alger Scholarships due varying due dates
Western Michigan University Scholarships due dates vary
Schoolcraft Scholarships due dates vary
Wayne State Freshman Scholarships due dates vary
Western Michigan University Freshman Scholarships due dates vary
University of Michigan- Dearborn Freshman Scholarships due dates vary
Discover Early Childhood Edu due dates vary
The American Legion Scholarships due dates vary
Scholarship Searching Webinar provided by MI Student Aid featuring Sallie Mae