Senior Party
Saturday, June 8 from 9:00 PM to 3:00 AM
Senior Parents! Want to see your senior enjoying their very last moments as a DHS Pioneer? Volunteer for the senior party! Check out the volunteer opportunities on Sign Up Genius.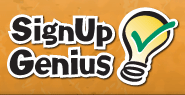 Don't want to stay up that late but want to get in on the top secret theme? Come help work on the decorations! Every Tuesday night at 7:00 PM in the DHS basement. (The door to the basement is right next to the bathrooms in F hall next to the auditorium.)
Graduation
Saturday, June 8
---
Class Advisor

Mary Kay Kubicek

kubicem@dearbornschools.org

Class of 2019

Student Council

President: Maya Kadouh

Vice President: Tanya Hammoud

Secretary: Deena Beydoun

Treasurer: Rebecca Feliciano

Representatives:

Matthew Bolger

Nadine Farhat

Mohamed Hamed

Madison Hugley

Maxine Mackie

Razane Zain
Connect with the Class of 2019
Connect with counseling office information for

the Class of 2019 by texting @dhscoun to 81010.

 

Like us on Facebook!

Follow us on Twitter @2019DHSclass

Connect with the Class of 2019 students

by texting @2019rundhs to 81010.