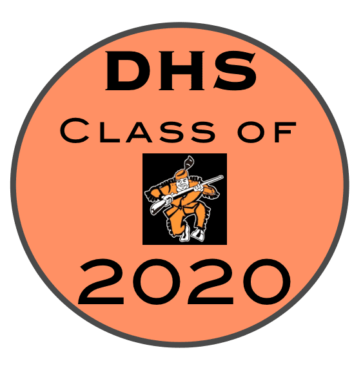 Class of 2020 Parents and Students,
Thanks so much for everyone taking the 2 surveys that were sent out last week. There is still time to take a selfie honoring your favorite teacher. Once you take that picture to say thanks, please upload it into this folder.
On Monday, May 18th from 1:00 to 5:00 PM, you are all invited to the school to get your cap and gowns, yearbooks, honors cords, and other end of year items.
Please read the directions below and see the following image.
Time Slots, please arrive during the time given based on your last name
1:00 – 2:00: A-Bastine
2:00 – 3:00: Baydoun-Hafez
3:00 – 4:00: Haidar-M
4:00 – 5:00: N-Z
Parents must accompany students; you must have a parent with you.
Students will stay in their vehicles at all times.
Make sure your name is visible from the outside of the car by placing a sign with your name on the passenger window.
Open trunk upon entering the circle drive for items to be placed in there.
Feel free to decorate your cars.
If you have a library book, you can bring it on this day or wait until a senior drop off day is announced for everything else. We will have another day scheduled for all returnable items.
Yearbooks will be for sale if you still need one. The cost is $80. Cash or check only. Checks should be made to Dearborn High School.
Caps, gowns, and tassels can still be ordered online at Jostens.com and they will bring them on Monday.
If you have any fines, you will need to make arrangements to pay for those prior to getting your cap and gown.
Thanks
Mr. Martin